Sx Live
Sx Live is a live stream announcing bot that automatically sends alerts to your Discord server when you or your favorite streamers go live on Kick, Twitch, or YouTube.
Add to discord
See features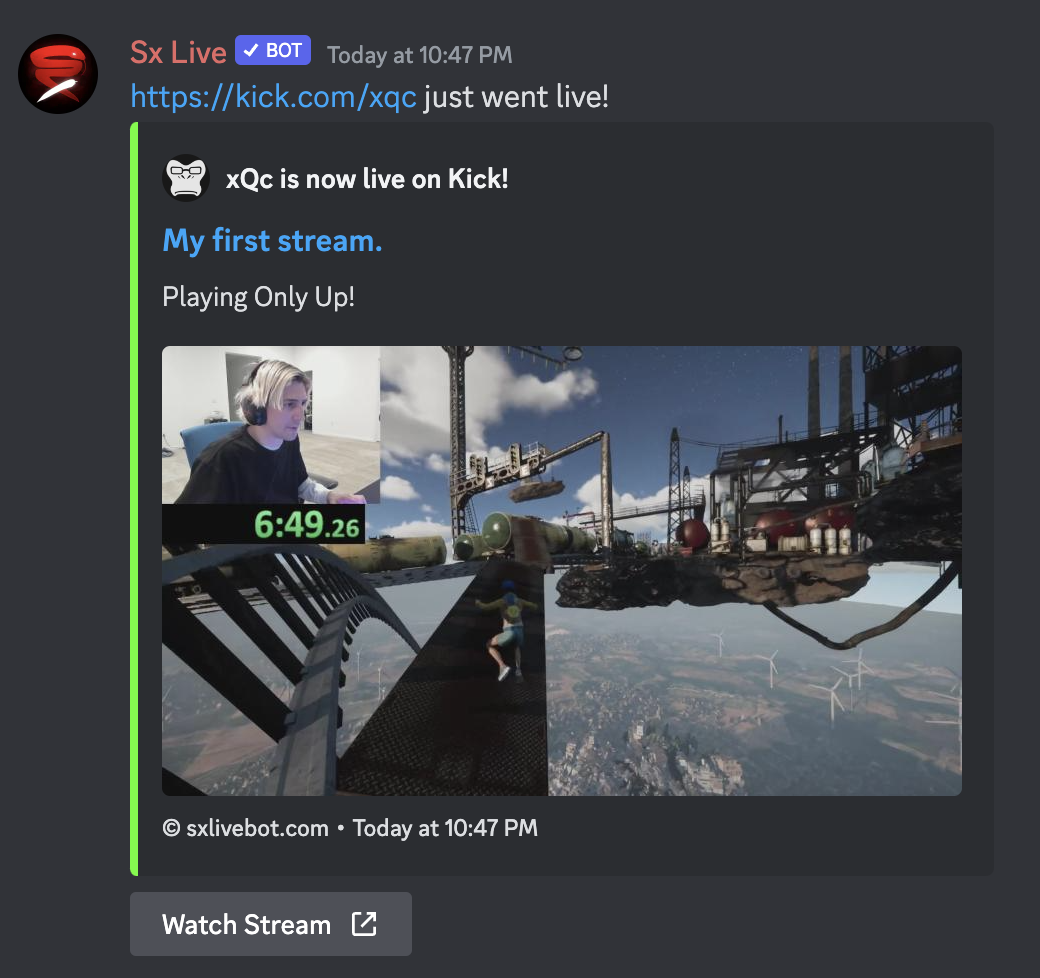 Discord Kick Alerts
Receive fast and customizable kick stream alerts in your Discord server
Sx Live bot will automatically post announcements when you go live on Kick
You can also send notifications for any of your favorite Kick streamers
Supports cooldowns, embeds, filters, pings, and variables!
View kick alerts setup guide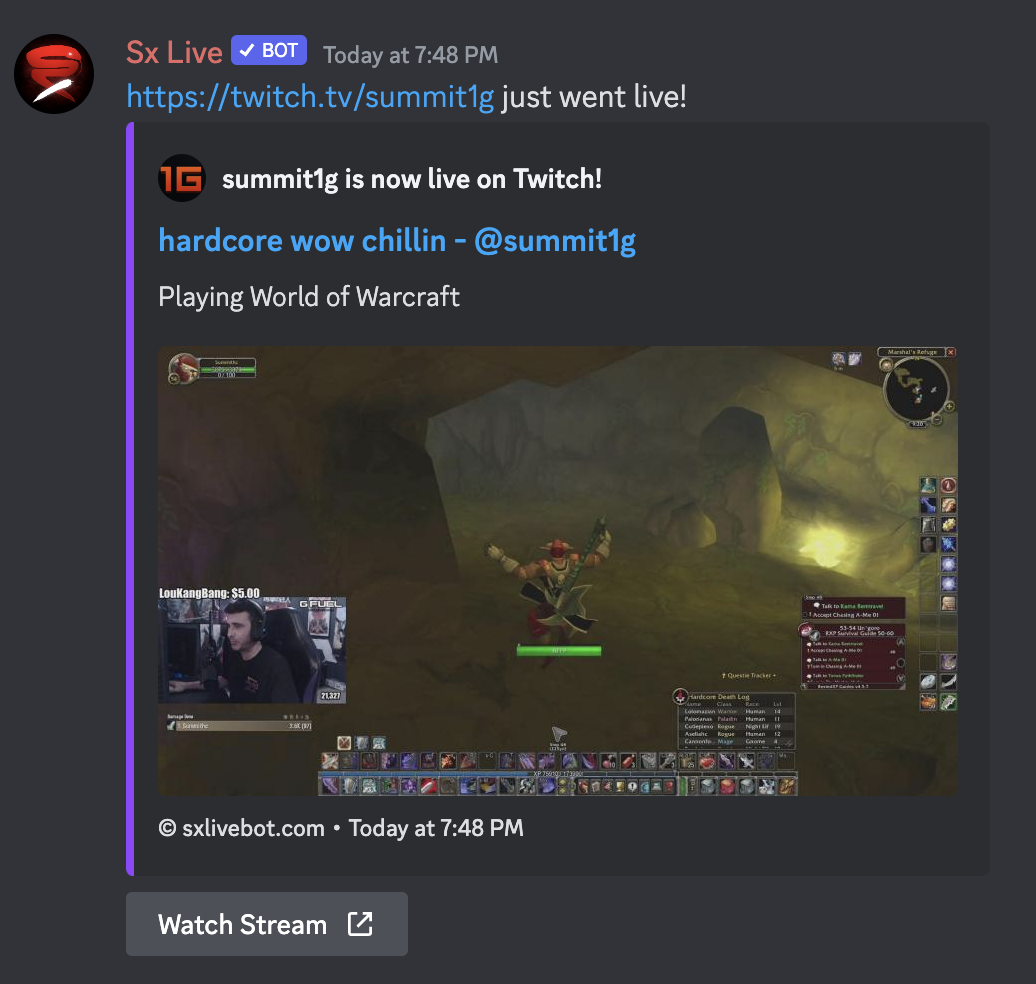 Twitch Notifications
Notify your community whenever you go live on Twitch or YouTube
You can also subscribe to any other content creator of your choice
Keep track of stats including total stream time
Customizable messages with variables, filters, embeds, pings, and more!
View notifications setup guide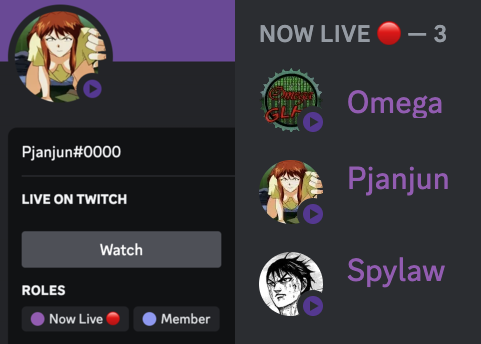 🔴 Automated Live Role
Easily know when members in your server go live
Promote streamers with an automated live role
Sx Live bot can automatically assign a special role to people when they start streaming, and take it away when they stop
View Live Role setup guide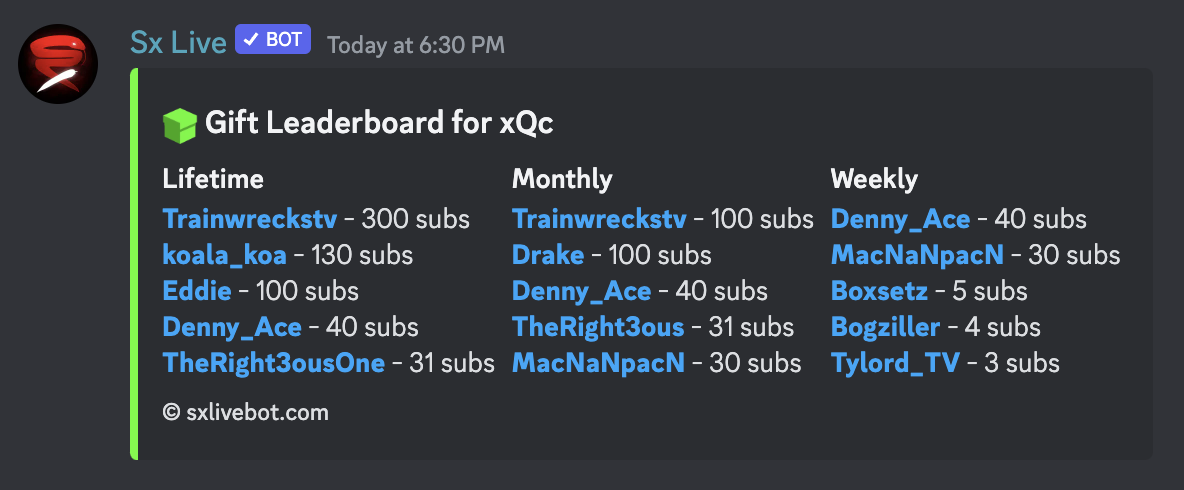 🛠️ Stream Utilities
A variety of streaming tools for your Discord server
Get top gifters for a given Kick streamer
Show the followage of a given user from a given Kick or Twitch.tv channel
Receive information on a Kick or Twitch.tv Account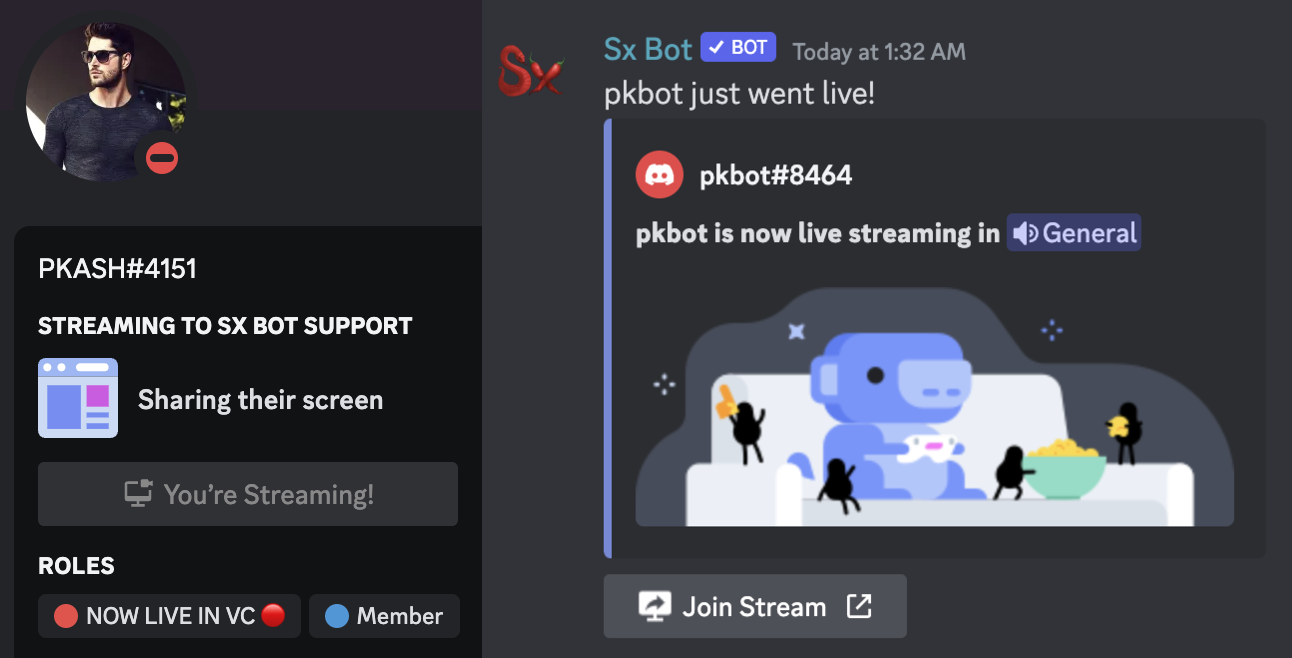 Discord Voice Streaming
Receive notifications in your Discord server whenever someone goes live in a voice channel
Sx Livebot can give a special role to people when they start streaming in a voice channel, and take it away when they stop
View Discord voice notifications setup guide
The Best Discord bot for Kick
Add Sx Live to your Discord server and engage your community through stream notifications and automated Live Role.
Add to discord